Exhausted Geographies Vol. 2, 2017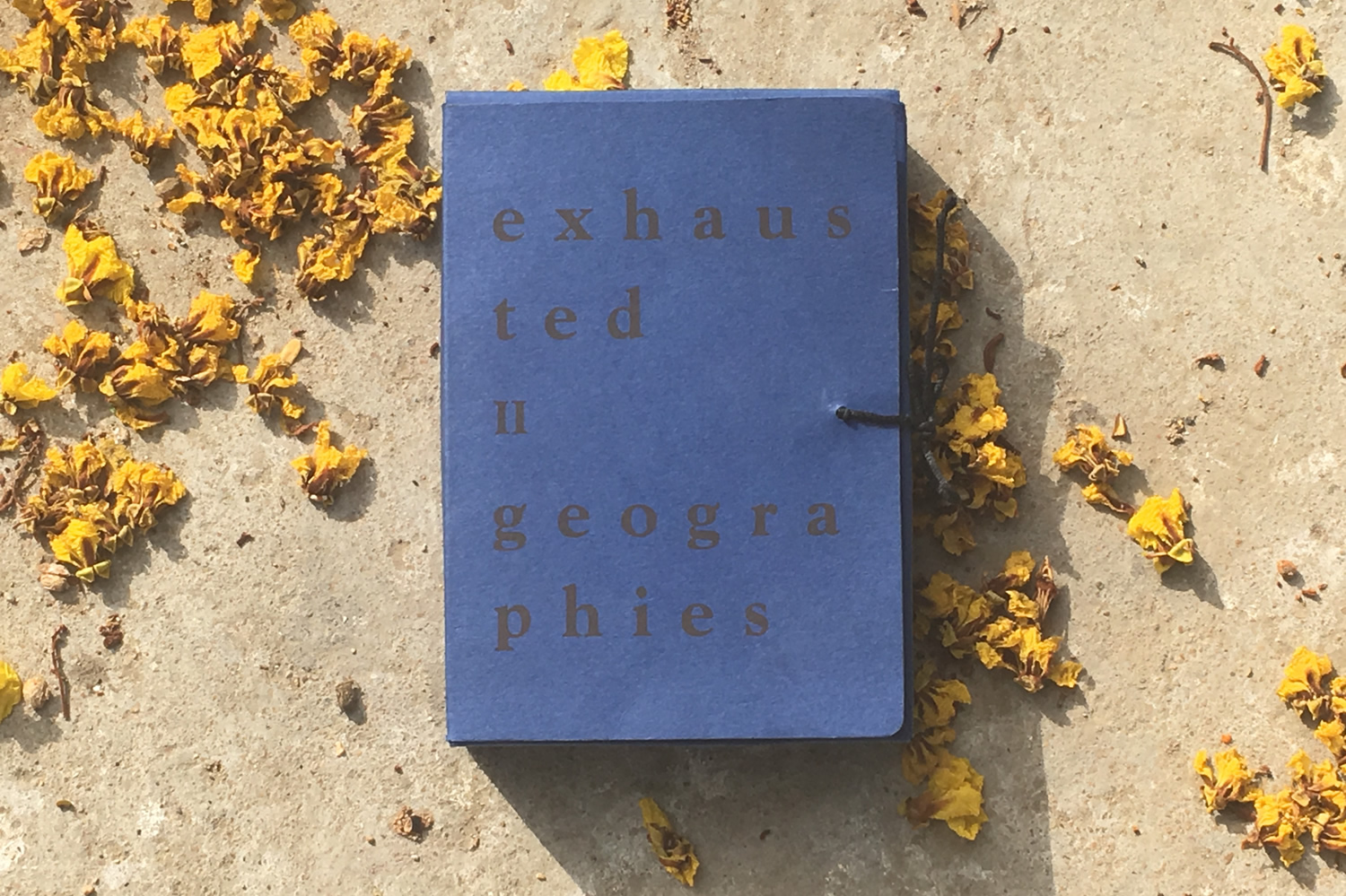 Exhausted Geographies Vol. 2, 2017
Signed First Edition
Shahana Rajani and Zahra Malkani with Abeera Kamran
Exhausted Geographies II engages with landscapes at the intersection of infrastructure, war and ecological crisis in Karachi. These books map the city through a new road named Jinnah Avenue, through the rusting remnants of railways, in the debris of what was once a mountain, in disappearing bodies of water, and against the ubiquitous borders proliferating across its landscape. These neo-colonial transformations, influenced by transnational networks of power, finance, and capital, are entangled with the military apparatus and take place in spaces of constructed invisibility. This volume looks at the ways in which war and development manifest in these invisible landscapes and are sustained through environmental violence in the name of the nation-state.
artists bios:
Zahra Malkani & Shahana Rajani
[ B. 1986 & 1987 ]
are an artist duo based in Karachi, Pakistan. Zahra holds a BA in Studio Art, Bard College, NY. (2009) and an MA in Contemporary Art Theory, Goldsmiths, University of London (2013). Shahana holds a BA in History of Art. MA Cantab (2013) University of Cambridge, UK (2009) and an MA in Critical and Curatorial Studies and Art History, University of British Columbia, (2013). They are also co-founders of the Karachi LaJamia, an anti-institution seeking to politicise art education and explore new radical pedagogies and art practices.
Abeera Kamran
[ B. 1987 ]
is a visual designer and web-developer based between Birmingham and Karachi. She co-curated an exhibition in November 2017- June 2018 at the Birmingham Museum and Art Gallery called The Past is Now: Birmingham and The British Empire.

available from this artist